Writing Center
MASTERMAN WRITING CENTER WORKS TO IMPROVE STUDENT WRITERS, NOT TO WRITE THE STUDENTS' PAPER.
Any student needing or wanting help with his/her/their writing can make an appointment individually or through a teacher. Students receive one-on-one instruction so scheduling an appointment is necessary to ensure that we have sufficient Fellows to serve the students. In order to schedule an appointment, please click on the button below.
Students need to come to the appointment with an assignment to brainstorm and plan/draft some piece of writing. We will talk to the students about the assignment and teacher's expectations, but it is helpful–especially if the writing is part of a big assignment–if we had a copy of the assignment.
Writing Fellows Application
Like to write? Good with people? High scorer on research papers and essays? You may be an ideal candidate for being a Writing Center Fellow. Fill out the form here and drop it off at the library. We are looking for enough Fellows to start the Writing Center when school is back in session. When you are notified that your application has been reviewed and accepted, we will set up an orientation meeting date.
THURSDAY
2:30 PM – 3:30 PM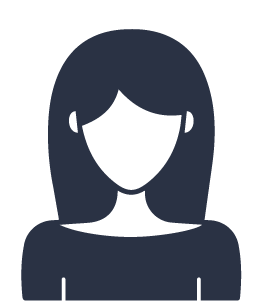 Ms. HOSKINS, M.A.; M.Ed.
My name is Heidi Hoskins. I teach 7th, 8th and 9th grade Language Arts. You can find me at the Writing Center every Thursday, 8th period. Teaching three grades has really made me aware of the subtle ways in which writing goals change every year. I love working with students in every part of that process, and seeing their growth. I especially love working at the Writing Center, because I get to see some of my previous students in action, passing along all the good habits that they have attained from their many wonderful teachers at Masterman. My main role in the writing center is to mentor the mentors, but I also roll up my sleeves and jump in. Please bring your current assignments to the writing center. We are here to help.
MS. KEARNEY
I have been privileged to be the school librarian at Masterman since 2006. The Writing Center has been a longtime goal of mine, and I am delighted that it takes place in a logical place, the library. As one of the facilitators of the Writing Center, I play an administrative role scheduling appointments, matching mentors with mentees, and curating resources to support the work done at the Writing Center. I am also here to provide guidance with research and reference work and to answer citation questions. My certifications are in English K–12, Library Science K–12, and Reading. As an enrichment teacher at Masterman, I focus on academic and informational writing and bring that expertise to the Writing Center.