Masterman Database Information

Free Library
The Free Library has many databases accessible through your library card and PIN. Databases with asterisks (*) next to the name are on POWER Library and require your library card number. All other databases require you input your library card number and PIN. If you do not have a pin, click on 'Getting a LIbrary Card' and fill out the form for getting a PIN.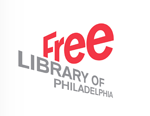 Power Library
This is the place to find trustworthy answers to questions about healthcare, consumer purchases, personal finances, and much more. Enjoy 24/7 access to newspapers, magazines, journals, historical documents and photos, online databases, and eBooks. Research a subject. Learn about your family history. Locate a title. Explore career options. It's all here at POWER Library.
Access POWER Library at school or home through Infinite Campus. If you sign in with Infinite Campus, you will not need your library card number or e-card number.